Searching for ways to quit smoking cigarettes?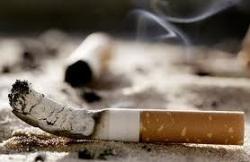 You have been thinking about it for a long time… quitting that is.
But you know that to succeed you have to stop thinking about it and get serious. Do something. Take the next step if you really want to stop smoking. When you are ready to stop then hypnotherapy can help you quit for good.
Hypnosis can help you stop smoking cigarettes!
Maybe you've quit smoking cigarettes several times before, but you took it up again. Each time you felt even worse, regretting it. You've lost your confidence in your willpower. You really need some help, you are sick and tired of the failed attempts. This time you want to remain free from smoking permanently.
The easiest way to overcome this bad habit is to go directly to the source – the subconscious mind – and change the "inner programming" to help you remain totally free from smoking.
Change your bad habit and Quit Smoking naturally
A healthy alternative to other quit smoking methods, is to allow the "inner-mind" during hypnosis, to make those changes for you. After all, your mind stores information and responds automatically or through habits; habits you self-initiated some time ago. Much like a computer runs its software.
If your computer contains old, outdated files that take up too much memory, keep slowing you down and cause all kinds of problems, what would you do? You would tidy up the files and contents, wouldn't you?
So, the ideal way to quit smoking with help of hypnotherapy, is to tidy up your inner files and change that old habit. Listening to a Stop smoking CDs can also be of help. When the "inner-you" changes, your habits will change along with you. The only way to make sure the smoking habit is gone is to make the internal changes first.
Remember, until the inner-you changes, the outer-you will remain the same.
In conclusion, as with any other habit or addiction, it's imperative that you really want to stop smoking. When that's the case, then hypnotherapy can help you quit smoking.
Written by: Katherine Ferris, clinical hypnotherapist