Remembered that I wanted to let you know how the birth went, after using your CDs. I mainly used the Labour of Love meditation cd in the month before I was due, but occasionally used the Tranquil Birth one, too. Probably managed about three sessions a week on average.
I had a baby boy named Dylan on Sept 1. I had to be induced as he was 10 days overdue, which caused me a fair amount of stress in the couple of days prior to Sept 1 and on the morning of the day itself. However, the induction process went well (the prostaglandin gel worked, with no need for an oxytocin drip), bringing on contractions in a very natural fashion. I had the most positive and uncomplicated birth possible – a truly amazing experience – which I attribute to the work I had done with your CDs (enabling me to stay relaxed and to trust in my body to handle the process) plus the use of a TENS device throughout. I required no additional pain control, so it really was a dream birth for me. I was not sure whether I would be able to manage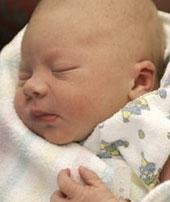 the pain, but I was so relaxed and so full of the body's natural painkillers that it was not a hard thing to achieve at all. The midwives were absolutely astonished at how calm, seemingly pain-free, and in control, I was.
So, all in all, a fantastic experience – it really was a labour of love! I can thoroughly recommend your guided childbirth meditations to help people prepare for a positive, natural and calm birth.
With best regards,
Jenny H.