Hi Katherine
Just a quick note to say that my first round of IVF was a success, we are now over 7 weeks pregnant and saw the heartbeat yesterday for the first time.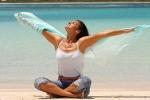 I really think my sessions with you helped me calm down and visualise a successful pregnancy which helped me get to where I am today.
Looking forward to seeing you in a few months for our HypnoBirthing classes.
Many thanks
M.M.