Just wanted to let you know how things are going. Our little
Felix arrived on june 8th at 10.30 pm, we are all doing very well 🙂
After the course, I tried very hard to keep up the relaxations, it was difficult to find time while I was still working, but I found the CDs very useful – I would put them on most nights when I went to bed. I usually fell asleep but I found the breathing techniques very helpful. I worked up until 38 weeks, as planned, and after that I had a bit more time to practice some of the relaxations.
I had been out with Jarod on the evening of the 7th, lots and lots of walking. I had been quite uncomfortable in the pelvis, and a bit crampy, but nothing serious, and not any different to most days. We caught the bus home, and as I stood up to get off the bus my waters broke – very classy!
I was thankful for my decision to wear tights and a dress, rather than jeans … I waddled the 5 min walk home in the wind, freezing cold, and got straight in the shower to warm up!
Jared and I had everything packed, so we put it all in the car, tidied the house, put on the laundry, then Jarod went to bed. I started getting surges about 1 or 2 am, and was able to use the breathing to get through them. Jarod got up about 4 am to talk me through them, by 5 am they were about 3 min apart and lasting 45sec to a minute each. Jared called the labour ward, they suggested I stay at home as long as I was comfortable, but wanted me to come in by 11am for assessment, since my waters had already broken.
As the sun came up we drew all the curtains to keep the place dark, and I ran a bath. While I was in the bath, the surges eased, and slowed to one every 10 min, lasting maybe 30 sec. We tried lots of different things to get labour started again, except for going out for a walk, but nothing really worked.
At 11am we called the labour ward again, they told me to come in for assessment, and said I could probably go home afterwards. Jared took me to the labour ward, I had 3 surges in the 15 minute trip, not particularly strong though (we actually had to push start the car – we'd left the light on the previous evening. I figured I was already in labour so I wasn't too worried!) and we got to the labour ward.
The midwife examined me, I was only 2-3cm dilated, and there was meconium in the waters. This meant that I couldn't go home, and as I had already been going for 12 hours, my obstetrician wanted to start an oxytocin drip. The drip meant that I had to be on continuous monitoring, as well as attached to the IV line, which meant I couldn't move more than a metre from the bed, let alone get in the bath or shower.
The rate of the 'synto' was increased a few times, the surges were regular and very strong but only lasting about 30 sec. Jared kept talking me through the surges, but it was still easier than at home. The midwife re-examined me at 5pm, and I had only progressed to 3-4cm. By this stage I was pretty sure the labour was going to end in an emergency caesar, but my obstetrician wanted to try an increasing rate of synto for another 4 hours.
As the rate of the synto kept going up, the surges got longer and more powerful. I started using the gas, which helped a bit, but I couldn't manage the breathing and the gas at the same time.
I realised that at this stage, it was less about achieving a 'natural' birth and more about avoiding a surgical birth. I asked for an epidural, which was placed about 8pm, I thought this would allow me to better tolerate the increasing rate of synto, and allow for a rapid emergency caesar, cos I'd already noticed a few foetal decelerations by this stage.
By about 9pm the midwife came into the room to tell me that bubs wasn't tolerating the surges, that she had spoken to my obstetrician, and that I was going for an emergency caesar NOW.
I didn't ask how bad it was because I didn't really want to know, but I was pretty glad the epidural was already in. When we actually got to theatre, I was prepped and draped, and my obstetrician checked the epidural block.
I've had previous spinal surgery, and none of us were sure how low the block would extend. It turned out there was some lumbo-sacral scaring, and I was going to feel his incision. So I was un-draped, turned on my side, and the anaesthetist put in a low spinal block as well as the epidural.
After this it all became a bit of a blur, as the spinal block went really high, to the point where it felt like I couldn't breathe. I was turned, re-prepped and draped, but by this point my body was numb up to my neck, the anaesthetist was concerned I was going to need intubation in case I stopped breathing (I could hear him getting everything ready) and it was all I could do to focus on keeping breathing.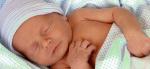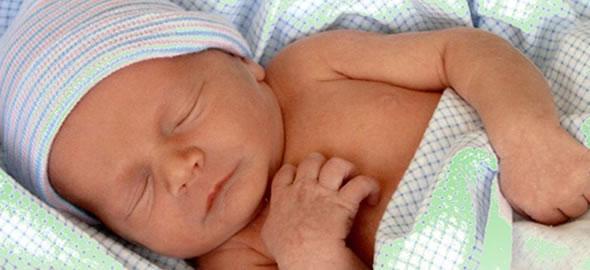 I have vague memories of someone telling me bubs head was out, I remember seeing him being held up for me, and I remember thinking (saying?) that he was very small, and that he wasn't crying. I did hear him cry a little bit later, and I was SO relieved to hear that sound.
After this Jared went over to see bubs, and I was left by myself – this was by far the most terrifying part, and I was incredibly glad I had done the hypnobirthing, as breathing was so difficult, and I had to focus so hard on it, but I had been practicing that focus for weeks. Jared finally came back with bubs, the midwife asked me to hold him but I couldn't feel my arms and I was worried I would drop him. He was so alert, looking around, Jared asked me what we should call him so I asked him if he was a Felix? and then I asked him if he was a (our other name) and he made a face and a sound like no, so Felix he was. Jared and Felix stayed with me for a bit longer, and the block started travelling south again, to the point where I could breathe comfortably.
The rest is pretty straight forward, Jared and Felix went back to delivery suite while I was stitched up and went to recovery. My arms and body remained pretty numb until the next morning, but movement returned enough that I could hold him (but not really feel him) when I got to the ward. The midwife expressed some colostrum and fed him for me, and let him and Jared stay with me for as long as they wanted. By this stage I was so relieved that it was over, and that Felix was okay, even though things went nothing like I had hoped.
So in terms of the hypnobirthing, it wasn't exactly a 'success' story, but I was able to use the techniques at home for 12 hours, and in delivery suite while the synto was running. The biggest disappointment was being attached to the CTG monitor, unable to use the bath/shower, but I still gave it all the best possible attempt. I was incredibly glad I had my breathing to focus on when things started getting scary, for me this was without a doubt worth the classes and the practice.
So fast forward 2 weeks, we are home and doing well, my wounds are healing and Felix is amazing, although it would be nice if he let me sleep a bit more! Before I did the hypnobirthing, Jared asked me what i wanted out of it. I told him that since as a doctor I knew way too much about what could possibly go wrong (and everything else), I wanted tools to focus on something else.
And given what eventuated, the hypnobirthing definitely provided me with that, more than I could have imagined.
So thank you for your teaching, it was invaluable, and although next time I might just go for the elective caesar, the skills I've learned have been very helpful in terms of relaxation, and letting go.
I'm sorry this is so long winded, but as I wrote it I realised I hadn't really processed it all until now, so I just kept going. Again, thank you.
Dr. K, Mr. Jarod and Felix