Before being hypnotised, learn some interesting facts about today's modern style of hypnotherapy.
Understandably, being hypnotised is still very much "unknown territory". Let me tell you more about it…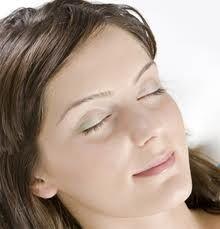 For instance, you may not realise that the act of being hypnotised has been around for centuries.
From around the early 17th century hypnotism was called Mesmerism. It was coined after its founder, Austrian physician Franz Mesmer.
In saying that, there is proof that hypnotism was around a whole lot longer!
Hypnotism is actually thousands of years old. Dating back in history to over 3,000 years ago. It is discussed in texts from Ancient Egypt, China and Hindu culture.
Here are 10 interesting facts about hypnosis:
Everyone can be hypnotised. In fact, we come in and out of a hypnotic state a number of times a day. It's the same as when you "zone out" while daydreaming, reading a book or just before you fall asleep. Any time you enter a state of deep relaxation, you're also entering a state of hypnosis. Even driving from place to place can put you into a trance like experience.
Highway hypnosis or road hypnosis is a focused mental state. As a result, you drive a car or a truck in a safe and correct way, but with no conscious recollection.
Hypnosis is where the conscious and the subconscious parts of your brain meet. Your brain is around 10 percent conscious and 90 percent subconscious. All your memories are stored in the subconscious mind. A well respected epigenetic scientist Dr. Bruce Lipton says" "subconscious mind is a habit creating mind". Most important thing about your habit mind is that you don't want it to change very quickly. That's because even good habits could fall apart. So it is resistant to change.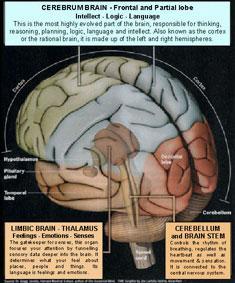 However, desired changes can be made in hypnosis. During hypnosis suggestions are easily made, instructing the subconscious mind to let go of bad habits. Thereby making desired goals possible.
Apparently, when awake you can have up to 50 different thoughts at any one time. But when hypnotised, you focus on just one thought. This mind focusing phenomena is what allows you to become highly suggestible. This is why your hypnotist focuses on just one particular topic or goal you want to achieve.
Hypnotism allows you to "follow your desires". The subconscious part of your brain is filled with desires from the heart (not the head). If you truly believe and desire something from the heart, then hypnotism will be effective.
Being in hypnosis does not convince you to do anything you don't want to. This seems contradictory when you see a stage show. Because a stage hypnotist sure looks like he can make people do funny things they normally wouldn't do. But, this is because they have been carefully chosen from the audience. The hypnotist won't choose someone who doesn't show signs of being highly responsive to hypnosis. These people show signs it's going to work on them, which makes them act more suggestible.
You're most likely to remember everything that happens when you're hypnotised. Only a few people fall into such a deep trance that they won't remember anything.
People can undergo surgery in a trance-like hypnosis, without having conventional pain relief or anaesthetic. Patients having surgical procedures in hypnosis are very much aware of what is going on around them. But they won't feel anything physically. It's all in the mind!
Hypnosis works for improving your health and wellbeing; both emotionally and physically. After having one hour of hypnosis, you'll feel as amazing as if you've had many hours of refreshing sleep.
Conclusion about hypnosis
Millions of people around the world come in and out of hypnosis daily. As a result, we experience a variety of hypnotic states each day without knowing it.
After experiencing hypnosis in therapy sessions, many people report positive changes in their health, wellbeing and lifestyle.
You can improve your habits. Gain better physical, mental and professional skills and abilities. Reduce stress or anxiety, and much more with hypnotherapy.
Get in touch today for more information on how hypnosis can help you to change habits such as; quit smoking or for help with compulsive gambling. Make an appointment with me, Katherine Ferris Clinical Hypnotherapist in Sydney CBD call now 02 9568 6801