Panic attacks can happen to anyone, including people in the spotlight. That's right, in my experience as a hypnotherapist I have found that even people assumed to be immune to it, will go through stage fright and nervousness by being in the public eye.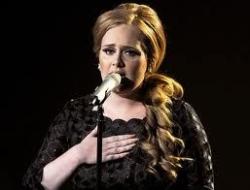 It has been reported that a number of well known stage performers suffer panic attacks and have been know to seek help. It was publicised recently that Adele, a popular artist, has been visiting a hypnotherapist for her stage fright.
The Sun, Showbiz Editor kept readers abreast about Adele's progress with hypnotherapy and wrote: "The star has been having the treatment in LA in a bid to conquer her anxiety over her upcoming Oscars performance".
Several sources close to her claim that Adele sought the help of a hypnotherapist because she is getting increasingly anxious about performing at the upcoming Academy Awards.
Equally, Hypnotherapy can be of help to people just like you and me, to overcome stage fright when public speaking, or general panic attacks and anxiety.
If you would like to discuss your personal situation with Katherine Ferris, a Registered Clinical Hypnotherapist, then please call (02) 9568 6801 or get in touch via email using our contact form.
Written by Katherine Ferris