Hypnobirthing course
Hypnobirthing to "welcome your baby into the world" feeling peaceful, calm and even smiling. Imagine looking back on your birthing experience with fond memories.
Hypnobirthing classes are very popular with our pregnant mums, because it helps them to prepare for a natural, fear free childbirth.
Your pregnancy is such a busy, lifechanging and exciting time in your life. But, many of you tell me that as your due date gets closer the more worried you become about the actual birth.
How about you?
What silent worries are tucked away in the back of your mind?
Getting yourself informed and prepared for birth is the best way to remain calm and in good spirits thoughout your pregnancy.
Gain knowledge and birthing skills so you can feel empowered and in control of your birthing.
You can birth calmly and even pain-free, with the help of your very own hypnobirth.
Understanding what you need, and how to meet your needs, is the first step towards your natural, calm birth.
Endorphins – your natural opiates and pain relief – are available to your birthing body as you learn to let go of your fears.
Just as fear and tension breed fear and tension, calm and relaxation breed more of the same.
Planning your birth at a hospital or at home?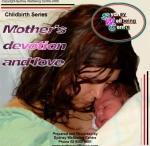 Whether you are planning to birth at the Hospital, Birthing Centre or at home, hypnosis skills will be of help.
Hypnobirthing classes prepare you for a shorter, more comfortable birth. Classess are designed for both you and your partner.
I just wanted to thank you so much for the wonderful hypnobirthing session on Saturday – James and I both got so much out of it and are really excited about the final session this Saturday. We've been playing the CDs every night and practicing the breathing, I feel very positive about applying the hypnobirthing skills you are teaching me during the birth. Many thanks for such a positive, practical course. ~ Dr. Angie D
The best time to attend a hypnobirthing course is between 26 and 32 weeks of pregnancy. Giving you ample time to practice self-hypnosis skills and hypnobirthing breathing techniques.
Is a pain free birth possible?
Let's be honest here.
Natural births are not totally sensation-free births. But hypnosis techniques will help to manage those sensations.
For example, when a runner finishes City to Surf, she crosses the finish line, tired and sweating; but she also feels an endorphin rush. Elated at having accomplished a great feat. It takes training and preparation, but its worth it.
It is somewhat similar during natural hypnosis birthing. There will be feelings of pressure, tightening or intensity – but your body isn't doing something to you; it is doing something for you. Birthing your baby!
By letting your body follow the path set from the beginning of time, your baby is born more alert. You are more empowered and your recovery is much quicker.
After meeting you and doing the hypnobirthing, calm birth course, practicing and being a believer, I was able to make my dream labour and birth come true. It should be mandatory to introduce every woman to hypnobirthing as soon as they conceive!!! ~ Kerrie
Again, it takes hypnobirth training and preparation, but is well worth it.
Hypnobirthing Class Bookings



Booking online… Full day class fee is $695 per couple.
Payment in full is required at the time of booking to reserve your spot. Payment is completed over the phone with your credit card.
Phone: (02) 9568 6801 or Mobile: 0414 585 595
Locations in CBD and Annandale
SYDNEY CBD – Wednesday: 10am – 5pm
ANNANDALE – Saturday: 9am – 4pm
I had plenty of time to get myself well and truly into the hypnobirthing zone. Ultimately my active labour was relatively quick and very successful! And yes I do look back on it fondly, with a sense of pride in all 3 of us! Rebecca, Kris and Evie
The first stage of labour just felt like period pains and was manageable. I went into a bath for the second phase, which wasn't painful at all – I just felt pressure. The noises I made came as a bit of a surprise to me though! Clair, Rene, Zoe
You will be pleased to know that the CD "Avoid Depression" after the birth helps with bonding with the baby. It is of great benefit. I actually really enjoy it! I am reading an interesting book, about how a person's experience in-utero as well as in infancy, affects psychological and mental development. It has made me realise how enormously beneficial Hypnobirthing is. Not just for the birthing experience, but because of the relaxation during pregnancy, because it facilitates a relaxed and positive attitude in pregnancy. Therefore, towards baby and parenting. I am so sure that it is one of the reasons that Louis is a relaxed baby and why I feel calm and confident as a mother. I think that this aspect of Hypnobirthing is at least as important as the birthing experience and for me, was an entirely unexpected benefit! ~ Dr. T. N – Sydney
Hypnobirthing training
The hypnobirthing classes help you learn that you too can have a shorter, more comfortable birth. A birth that you can look back on fondly.
In the hypnobirthing training course, you will learn, among other things; birth breathing for each stage of your birth. You will learn self-hypnosis and deep relaxation to allow your body to take advantage of nature's own analgesic.
Practicing during the months before your due date, enables you to automatically go into a deeply relaxed state.
Through regular practice with the birthing CDs you will be training your mind and your body. As a result your body will do what it has known to do – since beginning of time.
Not only will you learn to use the power of your mind through self-hypnosis, but you will gain effective pain-relief skills.
Hypnobirthing training helps you learn what a contraction feels like and the best way to manage each one.

In your classes you will practice specific breathing methods for each stage of birth and explore better positions

During your course, your partner will learn some easy yet very profound ways to support you during your birthing. Maybe to your pleasant surprise, your partner will become the next "birth whisperer".

Hypnobirthing training helps you to learn how to position your baby to prevent a posterior birth.

In your classes you will learn how to avoid having stitches, how to avoid being induced and much more.
Marie Mongan, the founder of the Hypnobirthing Method says: "Nature is wise, learn to draw on that wisdom to give birth in a most natural, calm way. When a woman is healthy and her baby is healthy; her desire for a natural, calm birth can become a reality."
Benefits of using a hypnobirthing CD

Hypnobirthing CD is useful to not only help you overcome the fear of birth, but also severe symptoms of morning sickness. As a result it helps in reducing prenatal and postnatal depression.
Also, a stop smoking CD is a quick and natural alternative to help a pregnant woman quit smoking during pregnancy without any adverse side effects.
Does Hypnobirthing Work?
Well, a big Yes! Obstetricians, GPs and Midwives are reportedly big fans of Hypnobirthing. They say it makes their role easier, more pleasant and enjoyable.
There is no doubt in my mind that the biggest fans are the pregnant mums themselves.
Women say these methods helped them reduce fear, stress and anxiety, for shorter, more comfortable birth.
Couples with experience of calm, and often drug-free and pain-free births, gladly share their hypnobirthing stories.
To summarise: just some benefits of attending Hypnobirthing classes are; easy to learn breathing methods and self-hypnosis to alleviate pain and discomfort in childbirth.
You and your partner will enjoy learning hypnosis skills to help you replace fear and anxiety with calm confidence.
If you can imagine your perfect birth and everything in this article seems like common sense, then hypnobirthing is the childbirth education method for you.
If you have any further questions about hypnosis for childbirth, feel free to contact me. I am Katherine Ferris, your local Hypnotherapist and Hypnobirthing Practitioner in Sydney CBD and Annandale. Phone today 02 9568 680