Hypnosis for stop gambling puts you back in control
Is Gambling becoming a serious financial problem for you?
At first you think it's just a flutter. A bit of fun! Few dollars here and there…
You convince yourself you can handle it.
You get hooked…
Once you are hooked; no matter if it is sports gambling; poker machines; or TAB horse racing; or the casinos; gambling becomes a bad habit that is difficult to break by willpower alone.
A person with a compulsive addiction to gambling needs to gamble more and more to get the same "high."
In many instances you chase your losses, mistakenly believing that if you continue gambling, you will eventually win back your money.
A vicious cycle develops as the addiction grows in intensity. Your ability to control the urge is weakened.
Sadly, gambling soon becomes a compulsive addiction that you can't control. It is now controlling you… emptying your bank account.
Even though you know all this you're still finding it difficult to give up.
Well, you are not alone.
Gambling addiction can happen to anyone
Many people who develop a gambling addiction are responsible, even dependable people. However, some life situations or emotional triggers can lead them to be more susceptible to gambling, such as:
Emotional issues, stress and anxiety
Social activity, gambling with friends
Relationship issues
Work related stress
Depression, low moods
Loneliness, boredom
Retirement, lack of activity or interests
Other addictions, such as drinking etc
Here are 9 indicators of a gambling problem
People who are most likely to have a gambling problem will experience at least some of the following symptoms:
Increased frequency in thinking about gambling
Emotional excitement, chasing the next win
Increased desire to gamble when upset or stressed
Compulsion to gamble even after losing money
Unsuccessful attempts to control the urge
Agitation and irritability when trying to stop
Lying to hide gambling losses
Borrowing or stealing money to spend on the habit
Relationship or work problems because of gambling
Many people say they managed to stop gambling for a short time. But they took it up again because they become bored or irritable or difficult to live with.
Poker machine addiction
Look around any pub or club today and you will find people from all walks of life gambling away their hard earned money, including tradesmen and pensioners; compulsively betting on the poker machines.
Some people spend a vast amount of money chasing the next win, or trying to recoup their losses. Others do it out of loneliness; to avoid being at home alone.
Some people don't even have enough money for food, but instead they feed the poker machines.
Until, even to their own disbelief they find themselves time and time again, betting away their hard earned money each week.
Sadly, gambling addiction has been known to cause financial ruin.
Does failure to stop gambling affect you emotionally?
Compulsive gambling not only affects you financially but also emotionally. It becomes a gambling addiction. Those repeated attempts and failures to stop gambling will frequently lead to emotional problems such as;
guilt
shame
depression
lying, secrecy
dishonesty
low self-worth
low self-confidence
lack of control over finances
There's a lot more at stake here than just gambling itself. Every time you fail, you reinforce that failure. You hide the truth from others about your gambling losses. You feel guilty for keeping it a secret.
Subsequently, you end up feeling even worse than before. Your trust in your willpower and your self-worth is eroded.
You've been there, you've done that.
Now you are over it…
People disappointingly say that the cost of smoking and gambling drains their wallets very quickly.
Stop Gambling Hypnosis therapy has helped many people, just like you, to stop gambling permanently!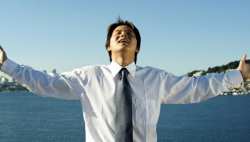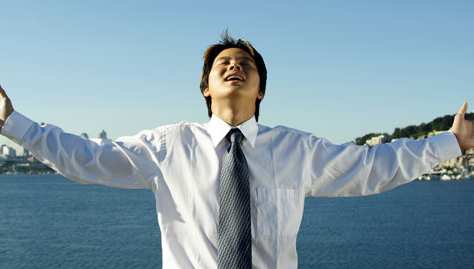 Hypnosis for stop gambling puts you back in control. No more money down the drain. No more feeding the poker machines or TAB horse racing or sports betting.
You will be glad to know what a huge relief it is to many of my clients, who happily share their long term success at being a non-gambler. And they recommend my hypnotherapy services to their friends to help them stop gambling too.
Client Testimonial
I have not been drawn to the poker machines for months now and I know that it is no longer a problem for me. I have been feeling a lot more positive and self assured as a result. I have no hesitation in referring my friends. ~ G.S Jan 
The difference between failure and success comes down to this:
"with hypnosis your desire and commitment for success becomes far greater than your fear of failure" ~ 
There is no better time than today to start on the path to becoming a non-gambler.
How much does hypnosis cost to stop gambling? 
The cost is only $210 for a hypnotherapy session
(less than some people spend on a session of gambling)
Go ahead, get in touch today and commit to a session or two of hypnosis to help you stop.
You are going to spend the money anyway, so why not spend the money on investing in your future financial and emotional health and stop gambling for good.
I am your local hypnotherapist ready to help you stop your compulsive bad habits, so that you can invest your hard earned money in your wellbeing and enjoyment in life instead.
For more information on clinical hypnotherapy to stop gambling or if you want to make an appointment for a hypnosis therapy session, call today to speak to me, I am Katherine Ferris, your local registered clinical hypnotherapist and Stop Gambling Therapist in Sydney on 02 9568 6801, complete my contact form or book a session online.