As a Hypnotherapist, it was embarrassing for me to acknowledge that I had a smoking problem once.
Smoking is one of those addictive habits that is difficult to overcome by willpower alone. Many people like me, say they stopped smoking for a short time, but took it up again because they become irritable or impossible to live with.
Just like me, you already know cigarette smoke contains harmful substances, toxins and chemicals. Every packet of cigarettes carries a warning. Even though you know all this you're still finding it difficult to give up. Well, you are not alone.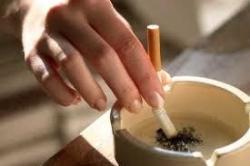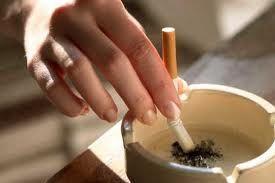 Anyone who's tried to stop smoking will say the same thing: "it's hard, if not almost impossible to quit".
I've heard many stories of woe, a man once said: "my girlfriend told me to take up smoking again. I was so irritable and frustrated all the time".
Others said they tried nicotine patches and gum but still continued to smoke (which of course is not safe because of associated side effects). From personal experience, I know that these methods did not work for me either. They failed miserably.
As a Hypnotherapist many people came to see me for help to quit smoking with hypnosis and I had recorded a number of hypnosis CDs. Soon I started devoting regular time to listen to them myself. The Hypnosis CD for Stop Smoking did help me and I am now a happy non-smoker.
The health benefits of quitting smoking are immense, this is particularly true for those of you who are already suffering from ill health. There is no better time than today to start on the path to becoming a non-smoker.
Devoting time to regularly listen to the Stop Smoking Hypnosis CD will help you quit. "I know, it helped me quit".
To find out more please feel free to call me on (02) 9568 6801 or send me an email or book a session online now.
Written by: Katherine Ferris
Clinical Hypnotherapist
This article originally appeared in the Wellbeing column March 2005 The Glenorian Gazette.