Description
Listen daily to this HypnoBirthing birth cd – it will guide you to experience Birth as a Labour of Love.
Practice self-hypnosis and breathing skills with this Hypnobirthing Birth Rehearsal – to achieve a fear-free calm birth.
Step-by-step breathing techniques for birth
The hypnobirthing Birth a Labour of Love CD will guide you through step-by-step breathing techniques which will be of immense help throughout the different stages of Birth. The daily experience of practicing self-hypnosis along with this CD will fill you with calm confidence, helping you look forward to giving birth.
Hypnobirthing birth CD
This hypnotic birth rehearsal CD guides you to visualise a positive birth experience. When a pregnant woman is properly prepared; mentally, physically and spiritually, she can experience a calm, natural childbirth.
Testimonials
I used hypnobirthing breathing, visualizations and listened to the Birth Labour of Love cd through the entire birthing process. The midwife commented that I was so relaxed, calm and composed and I would agree. It was hard work but I was so in the zone and determined and focused and armed with all the right info and tools. ~ Rebecca

I found the birth CDs very useful – I would put them on most nights when I went to bed. I usually fell asleep quickly and slept soundly. I found the breathing techniques described on the CD very helpful. ~ D.K
We listened to your Birth CD every day and I'd say that it put us both in such a positive frame of mind that everything went just as we planned, drug free, calm and short birth. ~ M.B Sydney
By focusing on breathing and relaxing the muscles in my body and handing myself over the my birthing body I was able to sail through the first 14 hours comfortably and calmly. But baby Ava was not quite prepared for her birth and after several attempts to turn her, I was unable to continue labouring due to exhaustion and an emergency caesarean was ordered. While my birthing experience did not go exactly to plan, I was still able to remain calm throughout the whole process and I truly believe that my baby experienced far less trauma for this simple reason, and I credit this to the methods I learned through using the CD. While not the most positive story I am really grateful to have had the aid of the "Labour of Love" CD. I will certainly recommend your CD to other pregnant women wanting a calm and natural childbirth. ~ Sally M. Qld 
The birth was amazing and very quick indeed – only 4 hours labour – we arrived at hospital at 9:30pm and she arrived at one minute to midnight. The whole thing was really calm and pain free – just wonderful. After our Hypnobirthing classes with you I continued to listen to your Cd every day and I think that the Labour of Love cd helped me learn the ability to relax deeply between surges was the key. The first stage of labour felt like period pains and was manageable. I went into a bath for the second phase which wasn't painful at all – I just felt pressure. I feel so proud and empowered that I had such a wonderful birthing experience. ~ Clair
Yes you are correct in assuming that I found the hypno-birth cd useful. I purchased "Birth a Labour of Love" when I found out I was pregnant with bub number 2. My first labour was quite normal and I managed to get through with only gas and the support of my husband, mum and midwife. However I found that I was very overwhelmed by the whole process and didn't feel it was a very calm birth. I wanted my second son to start life in a more relaxed way, so whilst pregnant, I listened to the birth CD and practiced the techniques numerous times. I was actually quite surprised at how easy the techniques were. The birth CD not only had an instant calming effect, but I felt much more relaxed about the impending birth. I found using the breathing and visualisation techniques came easily when contractions started. The labour was definitely much calmer, about half the time as my first and I was able to get through without drugs or gas! Many thanks ~ Carly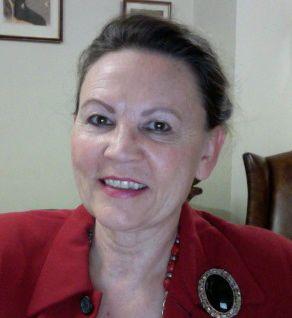 CH, Dip. PSH, GSPP
Hypnotherapist – Sydney Wellbeing Centre
Mindfulness hypnotherapy services for emotional health and wellbeing. Hypnotherapy brings quick relief from stress and anxiety, panic attacks, habits and addictions, to stop smoking and gambling.
With 20+ years experience as a Registered Clinical Hypnotherapist I own and run the practice at Sydney Wellbeing Centre.