About Katherine Ferris 
I am your local registered clinical hypnotherapist and psychotherapist in Sydney CBD and Annandale. My career as an emotional health therapist started back in 1998.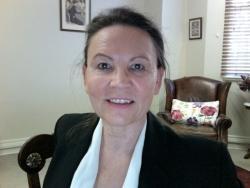 Over the years I have enjoyed working with people from all walks of life.
I've noticed that most people are a bit anxious about visiting a hypnotherapist. How about you?
Have you ever wandered what hypnotherapists actually do and how they could be of help to you in improving the quality of your daily life?
Curious? Read on…
Understandably, a day in the life of a hypnotherapist is not what most people imagine.
And funnily enough, no… as a clinical hypnotherapist I don't swing a watch or click my fingers to put someone to sleep or make them do weird things.
So let me tell you a bit more about it…
People I work with are very much like you and me. People who function well and are successful in life.
But, we all need help with some aspects of everyday life; stress and anxiety, work performance; public speaking; weight issues or stop smoking or compulsive gambling.
I am dedicated to helping you or your friends become the best that you can be, with the help of hypnotherapy.
Qualifications
Diploma Hypnosis, Subconscious-mind Dip.PSH, GSPP (1998)
Cert.HB, Hypnobirthing US (2001)
Cert.HF, Hypnofertility US (2007)
Fellow Membership FMAHA
WWC Working with children certificate
Keeping up with relevant up-to-date studies and treatments within the hypnosis field is also very important to me, and to this end I am active within the professional hypnotherapist community.
Recognised Hypnotherapist Associations
I am a Registered Clinical Member of Hypnotherapy Council of Australia
I am proud to have earned a Fellow Membership in recognition of my contribution to the Australian Hypnotherapists Association.
Over the years I held a Board position, both as the National Secretary and the NSW State Secretary of the Australian Hypnotherapists Association (AHA).
The AHA is the oldest and most respected organisation for hypnotherapists in Australia and in 2019 will celebrate 70 years since formation. The AHA is recognised by the Government and the Health industry for maintaining the highest standards for the profession of hypnotherapy.
What happens when you visit a hypnotherapist?
You might not realise it, but you already use hypnosis in your daily life. Hypnosis is a natural phenomena, and you come in and out of hypnosis daily without knowing that it is happening.
A perfect example of you acting as your own hypnotist is when you are driving a car. You arrive at your familiar destination and you don't recall most of the trip.
It is like an auto-pilot took over and steering became automatic. This is because an inbuilt GPS in your brain was directing the way, automatically directing you to turn corners at the right time. All this was happening while you were talking, listening to the radio or absorbed in your thoughts.
The reality about visiting a hypnotherapist is this; in hypnosis you tap into the immense intelligence within your subconscious mind – to make changes quickly. There is so much more to you than you realised consciously. ~ Katherine Ferris
Client testimonials…
Thank you for your website and the CDs. I bought one of each to meditate with. The difference I feel is unbelievable. I feel so much better in myself. It is helping me enormously, I feel so much more calm. ~ Lesley – Perth W.A
I cannot speak highly enough of Hypnotherapy and would like to say how thankful I am for your help in overcoming my alcohol dependence.

Its been over 6 weeks since my last smoking session with you so I wanted to let you know that I have not been tempted at all to have a cigarette, even though I have been around smokers and even been offered them.
I was suffering with a terrible Driving Phobia. I was so afraid of driving I would shake all over at the very thought of getting behind the wheel. Even though the fear was truly debilitating, I actually managed to recover from it with a few sessions of Hypnosis. I just wanted to let you know I had a fantastic first driving lesson! I'm actually looking forward to the next one! I felt calm, happy, clear.
I haven't been drawn to the poker machines for months now and I know that gambling is no longer a problem for me.
My relationship is going along smoothly, I still do have a little of the jealousy but not as much as before. I feel a lot more at peace within myself.
There have been some big changes in my confidence, mainly with the way that I deal with people, I don't hold myself back and I have my say. My communications teacher is very impressed with my input during class, I do feel that I value myself more now.
I've just had a phone call from our IVF clinic to let me know that I am officially pregnant. We are absolutely over the moon, and I just wanted to thank you so much for helping me get through the process. I feel like hypnosis sessions made all the difference.
Working with clients…
My clients tell me that I'm an attentive listener and that I help them feel comfortable and relaxed; to have self-confidence during our hypnosis sessions. This is really important for successful treatments.
As a dedicated hypnotherapist and emotional health therapist I am pleased to continually help my clients achieve their goals.
After all, I know first-hand that hypnosis works, it helped me to stop smoking many years ago. You can read my personal stop smoking story of using hypnosis to quit smoking.
Self-hypnosis guide for anxiety and stress relief (video)
If you are suffering with stress and anxiety, you are not alone…
Follow the below self-hypnosis video instructions for improved health and wellbeing. Devote time each day to watch this video to relax and unwind. Even your nervous system will thank you by helping you to calm down and to gain massive relief from stress and anxiety.
Teaching clients self-hypnosis
Teaching my clients self-hypnosis is one of the most rewarding areas of my work, especially in the case of Hypnobirthing for childbirth. As a hypnotherapist and a mother who has experienced natural childbirth; it is my great privilege to be able to help other women experience the joy of welcoming a baby into this world in a calm and peaceful way.
Hypnobirthing is a method of using hypnosis to eliminate fear and pain of the birthing experience and to empower women to give birth with calm and positive expectation. I was certified as a practitioner in Australia in 2001.
Hypnotherapy techniques can also help you to release any lingering fears from previous childbirth experiences, helping you to move forward in future pregnancies.
IVF and Infertility
Whether you are already pregnant or if you have been longing for a baby, hypnosis can be of help. If you are undergoing IVF or struggling with unexplained infertility, research and study into mind-body therapies indicates that hypnosis helps reduce stress and worry, helping your chances for conception to increase significantly.
Keeping busy as a hypnotherapist in Sydney CBD and Annandale
As mentioned earlier my career as one of the local, clinical hypnotherapists in Sydney started back in 1998. Since then I have enjoyed working with clients from all walks of life. Over the years I have set up a private practice in Sydney CBD and Annandale in the Inner West of Sydney.
I am very grateful to the many clients who by "word of mouth" continue spreading the benefits of hypnosis; by happily telling their friends and family.
You can also Like or follow me on Social Media such as; Instagram and Pinterest and Facebook.
As your local emotional health therapist and psychotherapist, I have a genuine love of helping people. Which has meant that, over the years, I have volunteered at many organisations that provide care services for the elderly. I have volunteered with Meals on Wheels and Neighbour Aid where elderly people are visited in their homes or nursing homes.
I have always been a great believer in creating just the right balance in life by enjoying family, work commitments and allowing time for hobbies and creativity.
I especially love the creativity involved with watercolour painting and I have had artworks displayed at a local art gallery. 
Another relaxing hobby I enjoy is growing bonsai plants. The cultivation of bonsai is about meditation, patience, nurturing and creativity, which I find both enjoyable and fulfilling, and it feeds back into my life as a hypnotherapist and emotional therapist.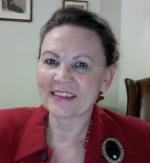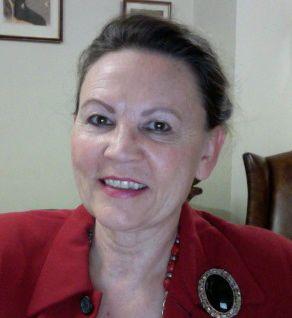 If you have read this far, I thank you for your time and now I would like to hear from you. Let me know what your struggles, goals and desires are.
Most importantly, no matter what issues you are struggling with, I believe you have the power within your mind to make changes in your life.
I look forward to meeting you and working with you.
For more information about clinical hypnotherapy or to make an appointment with me call 02 9568 6801 complete the contact form or book a session online.